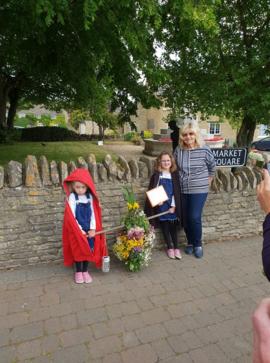 BCA - 2022.3606
Series
2019
The last year we had a Flower Garland competition before Covid 19 put a temporary stop to it.
Ariah and Paisley Neatham 2019 (with the red coat and hood) first picture with Dawn Newland and the second one with Ruth Wheeler.
Third picture with the same two children plus Archie Comely and Ella Connors.
Janet Rouse