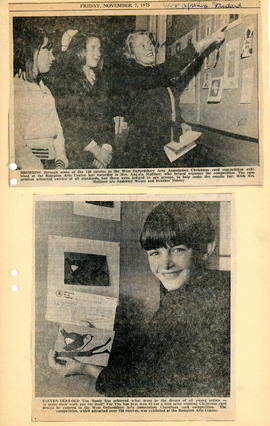 Christmas Card competition November 1975
BCA - 2019.2141
Item
November 1975
WOAA organised and held a Christmas Card competition in November 1975. There were over 150 entrants.
Top picture, Mrs Angela Mulliner is looking at some of the cards with Anderley Moore and Heather Manly.
The lower picture shows 11 year old Tim Manly holding the winner card, which he made. His prize was £5.
The cards were all exhibited in the Gallery.
Bampton Community Archive