Showing 3 results
Archival description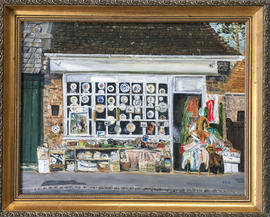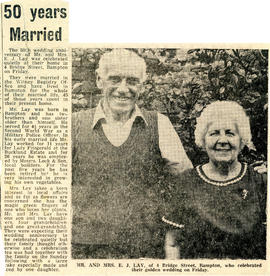 Mr & Mrs Ted & Marion Lay celebrate their Golden Wedding
BCA - 2020.2384
Item
1974
Marion and Ted Lay lived in Bampton all their married life and as Jamie Wheeler says
"They were the loveliest people you could ever meet. I claim a slight family association as their daughter Marjorie married Jim Brooks. It was a second marriage for them both and Jim had previously been married to my Auntie Joyce. I always regarded him as my uncle. Ted was a Morris dancer years ago and we always did one dance outside his house on Whit Monday and for Mrs. Lay after Ted died. Mrs. Lay was sister of Harry Pocock whose name crops up on this site quite often. He died the day I was born (or so Mrs. Pocock used to tell me)"
Nik Stanbridge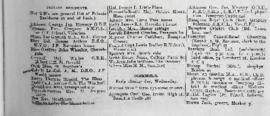 Extract from Kelly's Directory 1935
BCA - 2022.3855
Item
1935
Extract from Kelly's Directory listing private residencies, occupations and organisations of Bampton in 1935.
Janet Westman